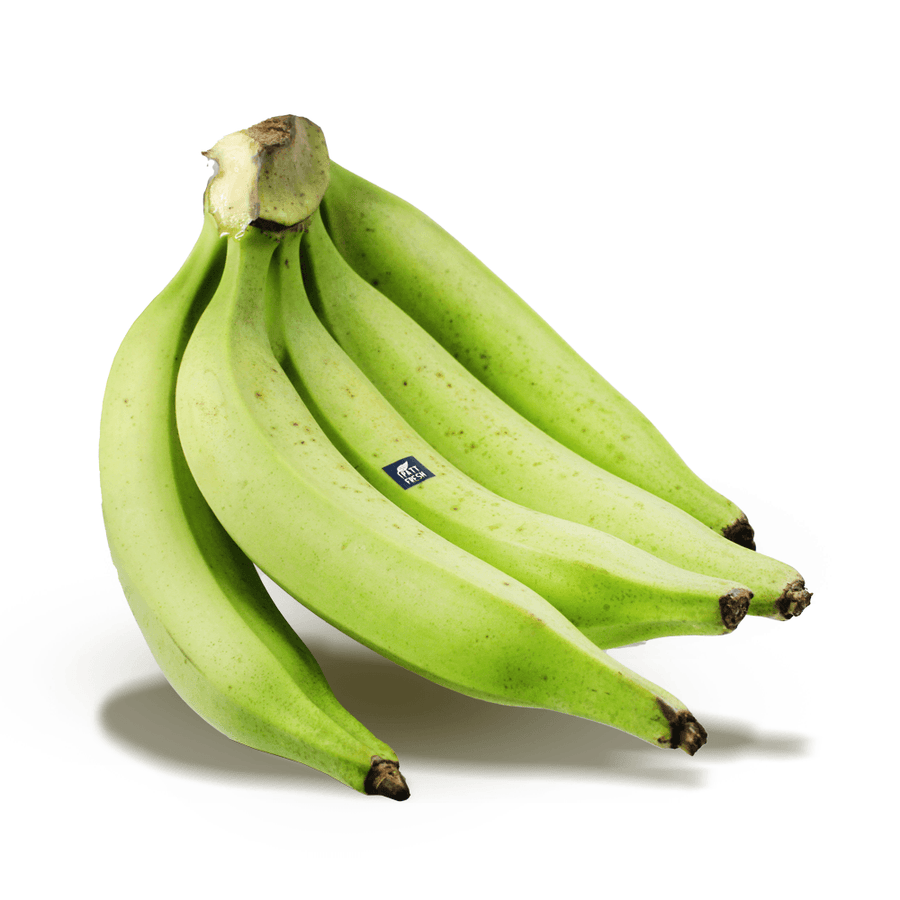 Description
Bellaco or Hartón banana
We present our distinguished Bellaco or Hartón Plantain, scientifically recognized as Musa Paradisiaca Var. Harton. This plantain, originally from Peru, is distinguished by its large size and length, being its predominant form of consumption in its green state, either cooked or transformed into delicious chips, known locally as "chifles".
Grown in the fertile terrain of the Alto Huallaga, our plantations have been established on revitalized land that had previously been degraded due to coca leaf cultivation. As a result, our plantain has become a viable alternative product that thrives at altitudes between 500 and 1,500 meters.
Our commitment to sustainability and quality is undeniable. Our Bellaco or Hartón plantain is grown on small farms certified as organic and natural. The native location of our crop and its robust nature ensure that our banana fields are aligned with the surrounding ecosystem.
The fruit of our labor is transported through the Huallaga River, an integral part of the famous Amazon River, arriving at its destination fresh and ready to enjoy. The producers in our network take care of their plantains with care and dedication, waiting a full year to ensure the harvest of a product that is both healthy and environmentally friendly.
We invite our esteemed customers to enjoy our Bellaco or Hartón Banana, a delight produced with the greatest respect for nature and commitment to exceptional quality.
Organic Bellaco Banana
Regular price S/.58.00 Sale