The Organic Flavor of PATT FRESH
Quality | Sustainability | Commitment to Health
At PATT FRESH, we embrace the essence of what is natural to provide our customers with the best of organic products. Specializing in an exceptional variety of bananas and dehydrated snacks, we combine our dedication and experience to be your trusted ally in the search for a healthy and nutritious diet.
Our history
The Peruvian company PATT FRESH was founded in 2001 by Wilfredo Silva and Patty Vargas Machuca, starting at Av. Nicolás Arriola. From that moment and throughout the years, we realized the lack of an adequate supply of fruits, especially bananas, in the supermarkets of Lima. It was then that we decided to enter this market and we became pioneers by introducing various fruits that were not commonly consumed in the capital, highlighting our beloved banana cake. At first, it was not easy at all since we found that the quality and prices we were looking for could not be found in any wholesale market, for this reason we decided to venture into the area of ​​natural banana production, the Peruvian lowland jungle. During this trip, we found that areas such as Alto Huallaga were not only ideal for planting and harvesting this fruit, but also offered an optimal environment for working with organic products. This virgin area and without the impact of human abuse, became the ideal place to grow our products.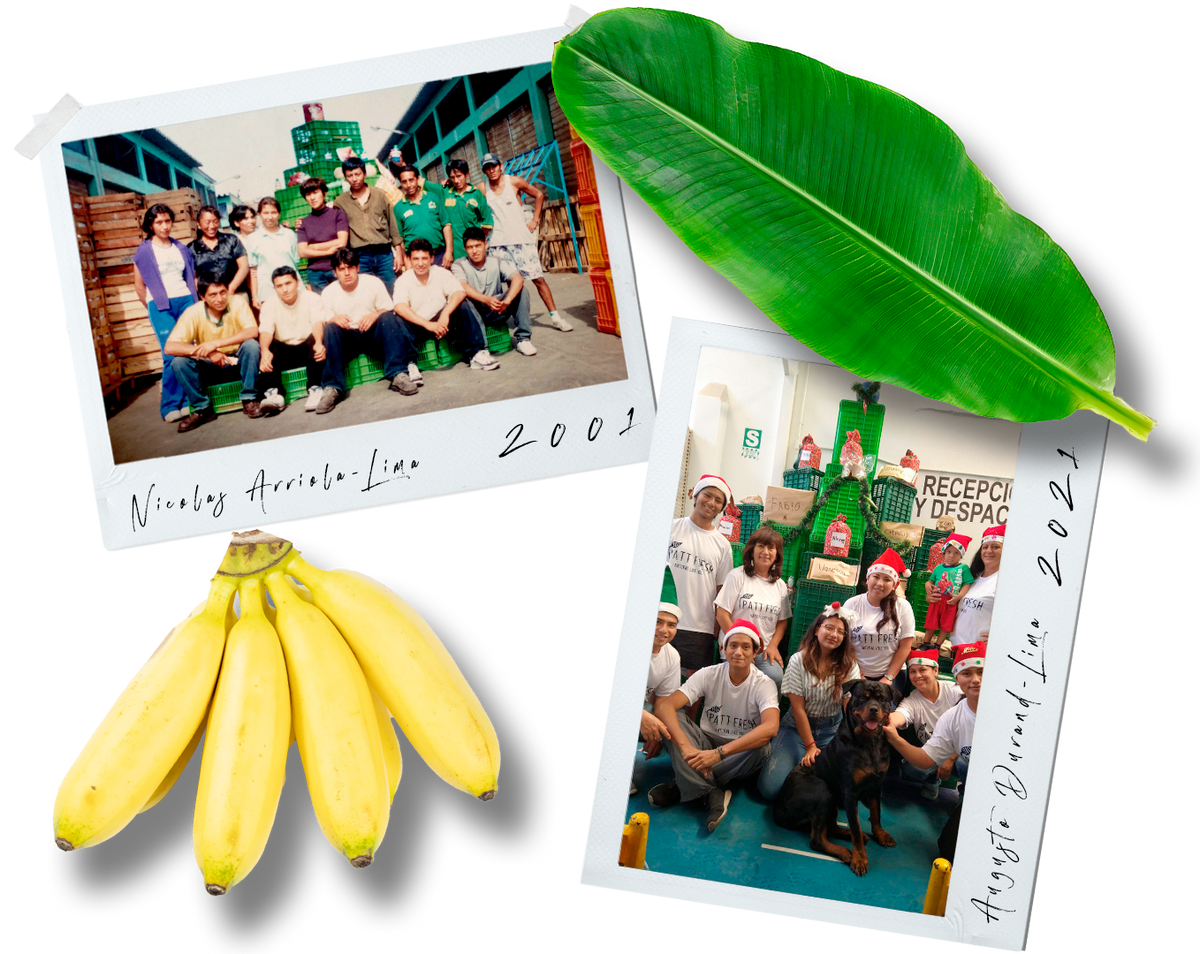 However, this did not mean that we did not face problems, as various social conflicts and challenges related to rainfall affected the area at that time. However, with perseverance and struggle, we managed to overcome these difficulties and were able to establish a successful collaboration with dozens of farmers, ensuring that we bring the best product to the table. Today, with more than 20 years in the market and more than 10 years in the organic fruit sector, we have established strong ties with major supermarkets such as Metro and Wong, supplying retail stores nationally and internationally. We are proud to have followed this path and continue to offer our customers quality products that contribute to a healthier and more delicious diet.

We are a company that provides healthy and natural eating options by distributing our agricultural products through the main supermarket chains in the country. Fostering the development of our collaborators, who are the most valuable capital of the company; as well as the care of the financial health of the business. Taking into account the protection of the environment, the development of the community and good business practices.

To be the main Peruvian supplier of agro-industrial products at a national and international level, recognized for the quality of its products and its social commitment, through the development of the surrounding communities and the promotion of the offer of healthy options.